6/28/13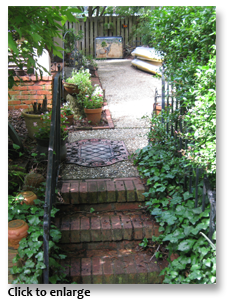 "My Back Forty" is a new feature series from GC Archery that will allow customers to share their home range experiences and photos created by their use of the various GameChanger Archery Targets. While most of us don't have 40 acres to convert into our own personal archery range, the GameChanger Archery Targets helps you make the most of any size area to allow maximum archery target practice fun and satisfaction.
We begin with the story of our first GameChanger Original Rotating Archery Target, the very first prototype, that has been on Russ Mason's "back forty" since February of 2012.
February in Fayetteville, NC is normally when temperatures start to rise, and the days just begin to get a little longer. In 2012, the temperatures ranged anywhere from the low 30's to low 70's, with lots of wind gusts and rain mixed in with the Carolina sunshine. Russ Mason, president of GC Sports, took the GameChanger Original out of the workshop and into the elements of his citified backyard to see how it would perform.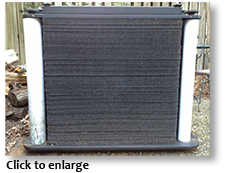 Fast-forward to present day, approx. 16,000 shots later, and the GameChanger Original is still taking a beating! For the past 16 months it has survived snow, ice, tropical force winds, and the merciless southern heat. With birdseed falling from an overhanging bird feeder, the seeds have left their time trail on our first rough-cut layers as they landed, and started growing, right behind the 6-Image target!
Russ and his wife, Cindy, have been using the same original unit non-stop since it found its home in their backyard. Amazingly, the foam layers haven't even been re-arranged yet, and he doesn't expect to have to do that for another 8,000 – 10,000 hits!
The GameChanger Original Rotating Archery Target has been the Mason family's cure for target practice boredom. Starting with the vitals version of the four, animal game, 6-Image Rolls, plus the ever popular "Games" roll, they always have something new to shoot at! To up the ante, they've switched up to the ASA/Universal Scoring 6-Image Rolls, and the experience created is as fresh and exciting as the first time they used their GameChanger.
We'd like to hear YOUR stories! Submit story and photos to info@gcarchery.com.
The term "back forty" was a common reference to farm or ranch land, located down the road or behind a home. It was used in informal conversation in America to describe a 40 acre parcel of land, specifically one sixteenth of a section, constituting the smallest unit of agricultural land commonly surveyed.